Just Dreaming Entertainment got its official start in 2011, and since then we have had the honor of working with some awesome people! As much as we'd love to be a GIANT company and make tons of money, we know that's not what it's all about to be considered successful. Truth is, we like being a small business so that we can give each event and each person we work with the attention they need, plus it keeps us humble. We like doing our job the best we can so we can give you the best. That's one thing as we grow that we'll never stray from.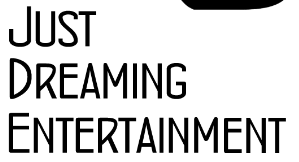 Each year, Just Dreaming has grown in the amount of events we have done. Of course, this is exciting and great to us as we do want to continue to grow (and not stay AS small of a business) so that we can serve more and better. In this business we don't get many repeat clients, so passing our name along to ANYONE looking for a wedding DJ means a lot to us! It means so much to us that we'd even give you a credit (of $75) towards your contract if you're a current client of ours. The best part is, it's easy to do!!! It does not matter who it is, as long as they say that YOU referred them, then once they sign a contract, YOU EARN $75 OFF! But guess what? We make it REALLY EASY for you by letting you tell them that they get $75 off, because they were referred to us by you. You don't even have to tell them that you are saving anything yourself!
If I am not mistaken, the most referrals one client got was three. And they all came in a different way! First was her friend who just got engaged, an easy target obviously. Second, her mother posted on facebook that "anyone looking for a professional and fun Cleveland Wedding DJ should call Just Dreaming Entertainment. Tell them you know _________ and you'll get $75 off right away!" A friend of a family had a neighbor who just so happened to be looking, and the second $75 referral credit was on the way. Then I got a call from the client, who asked specifically, "does it matter who it is that I refer to get a referral credit?" Well my answer, simply "No." So after that conversation, the hard-working and thoughtful client went to a wedding website and posted on a message board about us. Within a week or so she had the third referral credit. All done easily. Each of those referrals that signed with us also saved $75. Total the original client saved was a cool $225. I can't tell you exactlly how she spent that money she saved, but I'm sure the honeymoon was a little extra special!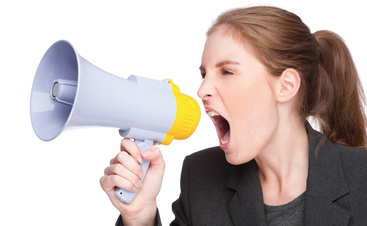 We are seriously thankful for each person we get to work with and for helping us grow to this point, but we'd like to continue to grow! So, by all means, shout it from the roof tops, post it to all your social medias (even MySpace?), whatever you do, just make sure to tell them you referred them to Just Dreaming Entertainment! There have even been times where we have offered past clients and/or freinds the opportunity to earn gift cards or even cash! Just keep your eyes out (normally we post something like that to our facebook page... www.facebook.com/JustDreamingEntertainment) and you might earn some too!
When you refer us as a Wedding DJ (or for any event really!), make sure they have our number, 440-864-6022!
...Can you beat three referrals???